Skip to product information
The Vulture (for Mothership Sci-Fi Horror RPG)
$21.00
Ahead of you, floating out in an orbital graveyard of debris; a beaten up old junker station: The Vulture. Systems powered down, no sign of life. There's a breach in the hull the size of a cargo container."
THE VULTURE is an adventure for MOTHERSHIP that presents your players with a tense monster horror mission: as your squad investigates the aftermath of a brutal attack on the station, something lurks in the belly of the ship. Work together to defeat it, or sacrifice each other to escape it... 
In this 36-page full-color adventure, you'll face:
The

labyrinthine corridors

of the

Vulture

, a junker station

The terrifying

Stalker,

a perfect organism with hostility to match 

Four unique

escalations

for when things are going a little too well

The junk ship PT-111

and its explosive payload, ripe for the taking for those brave enough to fly it.
Created by Ben Jones and Jake Milner, aka Slime of Many Hats.
36 pages, saddle stitched, a5, zine, color cover and interior

Digital-only copies are available at Slime of Many Hats!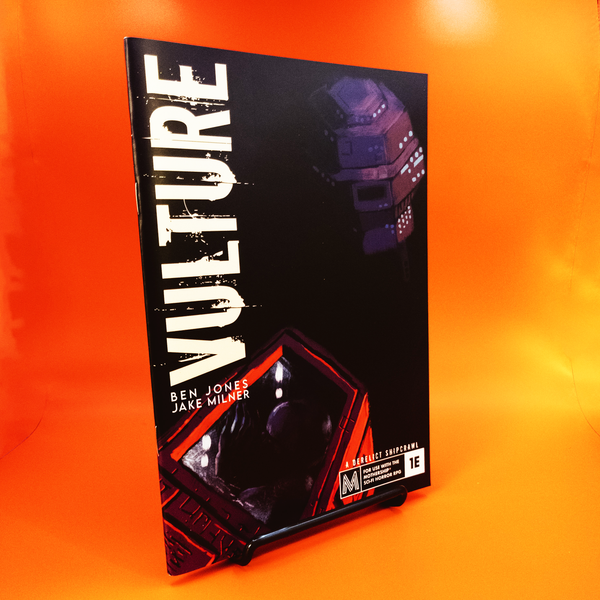 The Vulture (for Mothership Sci-Fi Horror RPG)
$21.00