Skip to product information
Black Knights (for Troika! RPG)
$20.00 Sold out
Beyond colour. Beyond chivalry. Beyond time. You are a Black Knight. Lordless and doomed.
Eternally bound in a game higher than themselves, the suits first seek one another, then their origin. Wearers are free to reject the call—they would not be the first. They can be used alongside other Backgrounds or have each player select (or roll) one of the following, brought together by fate.

Black Knights is a character and adventure hook supplement for Troika! that lets your players step into the role of one of the six titular doomed heroes—each with a haunting backstory, a quest, and a compulsion to find others of their ilk. The cursed sallet of the pretender calls forth the knight, and once worn cannot be removed until the six fulfill their quest or die in the attempt. 
Inside you'll find:
Six new backgrounds

for the Black Knights, with their own possessions, advanced skills, and special moves
Tables

for meins and pursuers
Stats

for running the Black Knights as NPCs
David Hoskins - concept, design, art, layout
Luke Gearing - writing
jert! - editing

16 pages, saddle stitched, 5" x 8", zine, 2-color cover and interior, risograph printing, one 10"x8" print. Includes pdf and plaintext versions.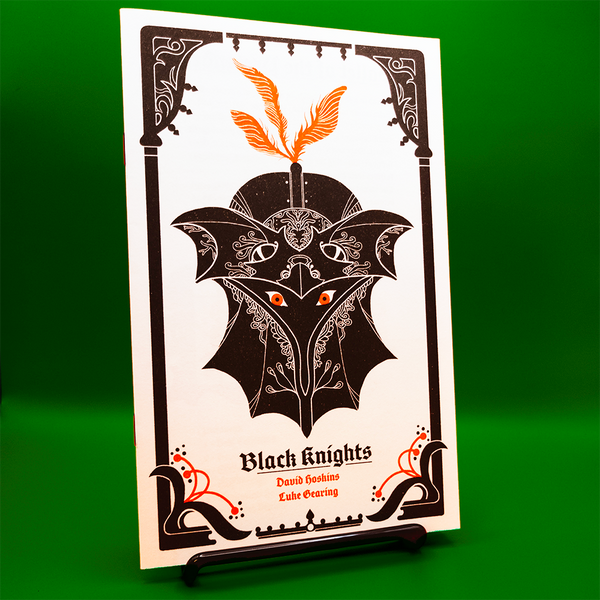 Black Knights (for Troika! RPG)
$20.00